Introducing our new Fixflo portal for easy reporting of a repair
Posted 14th January 2022
Not having to worry about ongoing maintenance and the upkeep of a home is one of the benefits of renting in a retirement development. At My Future Living we take care of all maintenance and repairs in your apartment.
We're now making this even easier with the launch of our Fixflo portal – our online reporting system for reporting a problem or fault in your home. This can be accessed from our home page by scrolling along the tab bar at the top of the page to Report a Repair.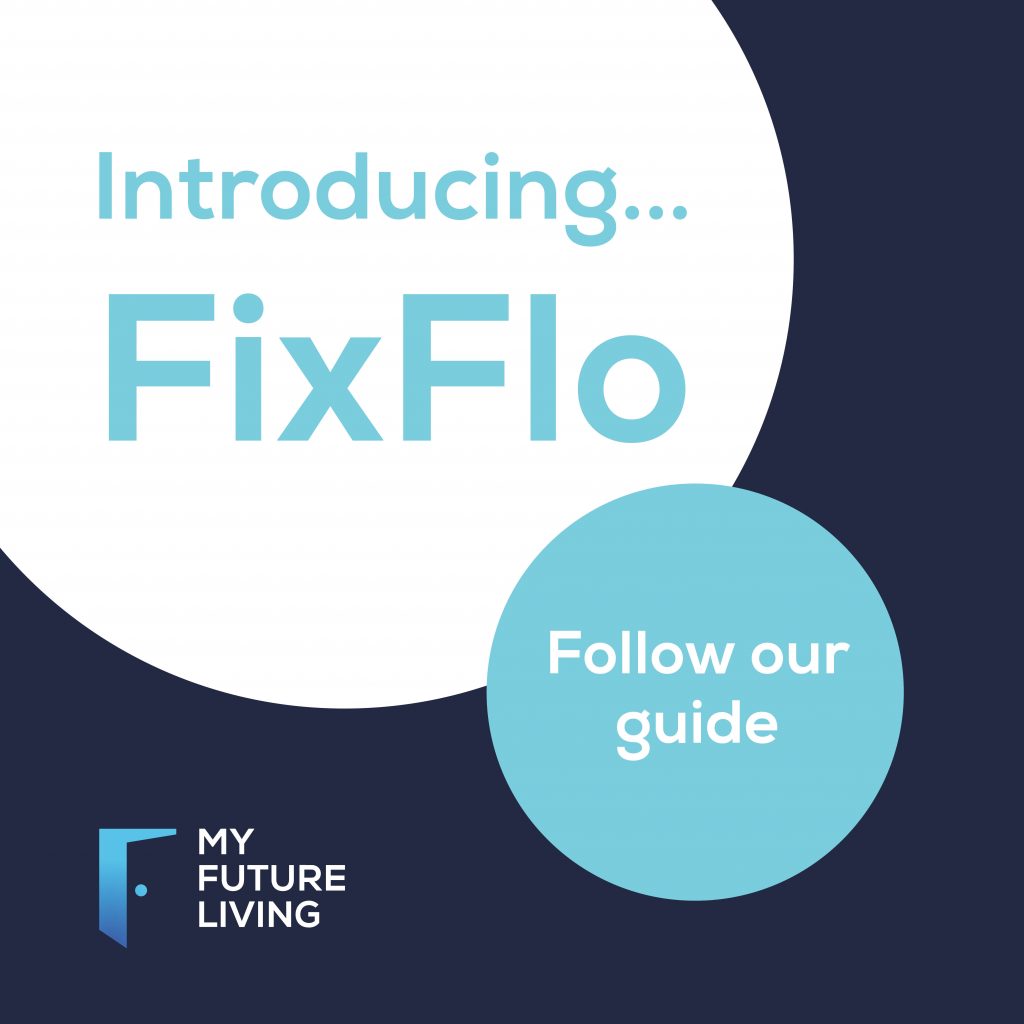 Tenants can report a repair through this portal at any time of the day or night and receive a fast response from our professional maintenance experts.
Our aim is to make the process as hassle free as possible for our tenants and if we can, visit your home only once. Fixing things first time is not just good for you – it is much kinder to the environment too.
By clicking onto the Fixflo portal you will be guided through the following simple 7 step process:
Step 1 – Log on to the website.
To report maintenance or repair request please go to our website and click on 'Report a Repair'.
Step 2 – Select the relevant icon
There are icons for different issues, please select the one that you require; i.e. if your radiator is not working, select 'heating'.
Step 3 – Select the exact issue
Depending on what type of issue you have, you may need to narrow down the selection i.e your panel heater isn't working so you would select 'panel heater'.
Step 4 – Fill out the form
Include all details of the fault, any photos you may have, your details, address etc.
Step 5 – Review any guidance
At this point there may be some guidance or advice that pops up, which may help resolve the issue yourself. If this does not help, please continue through the form.
Step 6 – Submit your request!
Once all of the relevant information is in the form, submit your request and you will receieve instant email confirmation. We'll be in touch shortly to help fix the issue!
Step 7 – Don't have access to the internet?
That's ok, we can still help! Give us a call on 01823 793420, select option 3 and we will work with you to resolve the issue.
For our tenants and anyone thinking about moving into a retirement development in 2022 it's reassuring to know that we have a straightforward system in place for reporting repairs and that the cost of maintenance and repairs is included in the monthly rent.
A survey by Age UK Enterprises revealed a few years ago that for a fifth (21%) of homeowners, aged 60 and over, the cost of maintenance is the biggest concern they have when thinking about looking after their home in later life.
Having the physical ability to maintain their home was another key concern, with over a third (35%) indicating having significant worries about being able to carry out everyday jobs.
To find out more about the benefits of living in a retirement community and to search available properties please click here.
---